Read this article for a description of what the process of purchasing, testing, and integrating a 4 Seasons of Reconciliation SCORM package entails.
👤 This article is for the main point of contact for a participating organization.
Step 1: Testing
Before committing to a SCORM purchase, we require initial testing to be done by the purchasing organization in order to ensure that your LMS is SCORM-capable and viable with our course.
The goal is to ensure that the technical product your are purchasing is compatible with your system, and that no surprises will arise later on in the building process.
Please ensure that your IT/LMS teams are available to upload and complete the testing for our initial test package. Industry standard times for the testing process are about 2.5-4 hours to fully integrate and test a SCORM package.
Step 2: Submitting Technical Specifications
As a result of testing and of your LMS team's knowledge of your learning management system, you will need to submit technical specifications for your course to be delivered.
4 Seasons cannot deliver a SCORM package without your technical specifications.
You can download our tech specs document below and begin filling it in ahead of your course build.

Step 3: Finalize your SCORM package
Once you have successfully completed SCORM package testing, it's time to prepare the package.
In addition to your free gift, the following choices are needed to solidify your course build:
A. Select the film for Module 1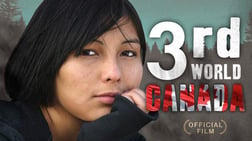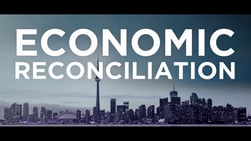 1) Choose a film for Module 1 by viewing the trailers (refer to the quick win guide here), and sending us an email indicating your choice film within 5 to 7 business days.
OR
2) We can select one for you based on the typical selection of your industry or sector.

If after 5 to 7 business days we have not heard back from you on this choice, we will simply move forward and prepare your course with a film selected by our team that we feel best suits your organization.
B. Submit Your Logo

1) Read our logo guidelines and send us a high-quality logo for your organization.
OR
2) We will search for your logo on the internet and simply add it for you.
OR
3) You can direct us to not add your logo.
C. Provide Your Land Acknowledgment
We offer several approaches to referring to land acknowledgements in the course. There is no right or wrong choice, only preference.
1) Send us your organization's land acknowledgement.
OR
2) Our team will include the First Nations University of Canada's own land acknowledgement.
OR
3) Opt to include a video from the Calgary Foundation which explains what a land acknowledgment is as a teaching moment (or to include this video along with either choice 1 or 2).
D. Course Customizations
Internal components such as introductory remarks from your leadership (video or text) to address and welcome your learners, photos of your workplace or images from your team, learner surveys, and PDFs from your organization (et cetera) can be included in your course. We can integrate anything you would like to include in the introductory section of the course to help your learners feel they are co-learning with their co-workers.
There is no extra cost or time for these customization components listed above (provided your organization has these elements prepared). Please note that you will approve any customized components in your course, ahead of your launch.
1) Visit our quick win guide to learn more about customizing your course.
AND
2) Provide us with any internal components and customizations you would like to add to the introduction section of the course.
Once the above steps are complete, your course build will be underway. 🎉
Step 4: Approval
Once your course build has been finalized, the 4 Seasons team will begin preparing your package to your specifications.
Once the package is ready, your main point of contact will receive a link and document to review and approve the necessary course elements.
Approval can be completed in as little as 10 minutes with our Guided Visual Review document, which will be provided to you.
Step 5: Integration
Once we have clear and signed approval of the course build, the 4 Seasons team will deliver the SCORM package through our FTP (Box.com) or your FTP.
Now comes the fun part - setting up your SCORM package and testing its functionality in your LMS ahead of launching to your learners.