Learners not progressing? Feeling like it's time to remind everyone to complete the course, or that you have a deadline?
👤 This article is for the main point of contact for a participating organization.
Don't worry - you're not alone! The world is a busy place and sometimes all it takes to trigger people to complete the course is a gentle reminder.
If your course is hosted in our learning management system (LMS), we can send a reminder email for you. Here's how it works:
Download the reminder template below. You're invited to customize it with text as you see fit. For example, if you have an imminent deadline for learners to complete the course, you should include it in the reminder email text.
Once you've settled on your message, send your completed template back to 4seasons@reconciliationeducation.ca with the following details:


An ideal date window you would like the message sent. We typically require 24 hours' notice to schedule a reminder email.
The progress threshold under which you would like the reminder sent. For example, you may choose to have the message sent to all users with under 50% completion; or only users who have not started the course. You may also elect to have the message sent to your entire group - just let us know!
Your completed template attached

At the agreed-upon time, we'll send your message to your selected learners using our internal messaging system. They will receive your message in their email inbox as a reminder to sign in.
It's as easy as that! If you have any questions, you're always welcome to reach out to us via email or by using the live chat feature on this page.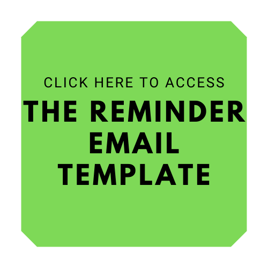 Please note that if your course is not hosted in our LMS (such as SCORM courses, post-secondary courses, and some unique courses), we unfortunately don't have the technical infrastructure or ability to send reminder emails.